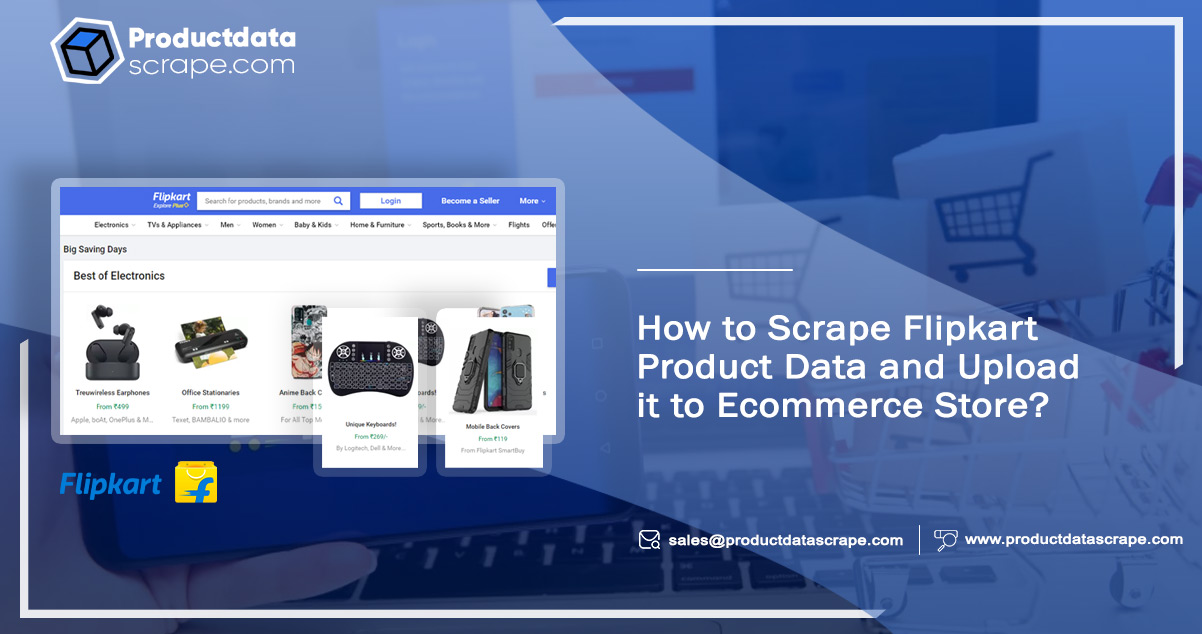 Do you plan to start an ecommerce or reselling Business and want to extract product listing data from Flipkart? Or do you need a process to study product prices or reviews without getting a proper solution? Using our Flipkart product data scraping services, we are here to help you scrape Flipkart product listing data with prices and reviews in a structured format.
We are ecommerce scraping service providers having proven experience in scraping data from various e-commerce websites, marketplaces, mobile applications, and more. We also provide data scraping and business analytics, and price intelligence solutions.
Access our four-step process to scrape Flipkart product data:
Share the URL of the Flipkart page to scrape data.
Mention targeted products in the shopping cart and list data fields
Request and receive trial data.
Get complete Flipkart data according to your requirements.
First Step: Share The URL Of The Flipkart Page To Scrape The Data
Visit the Flipkart platform and discover the targeted products to scrape the required data. Then, apply category, price, availability, brand, ratings, and more filters to narrow your product searches.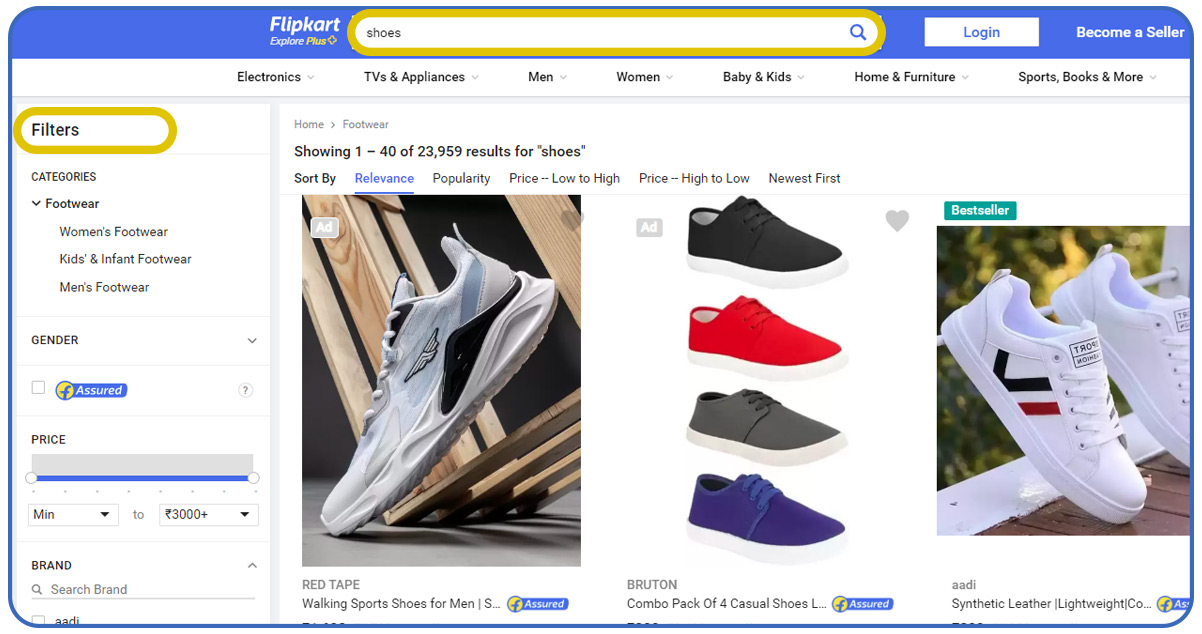 After selecting products, copy the page URL, and paste it into the order form available on our platform.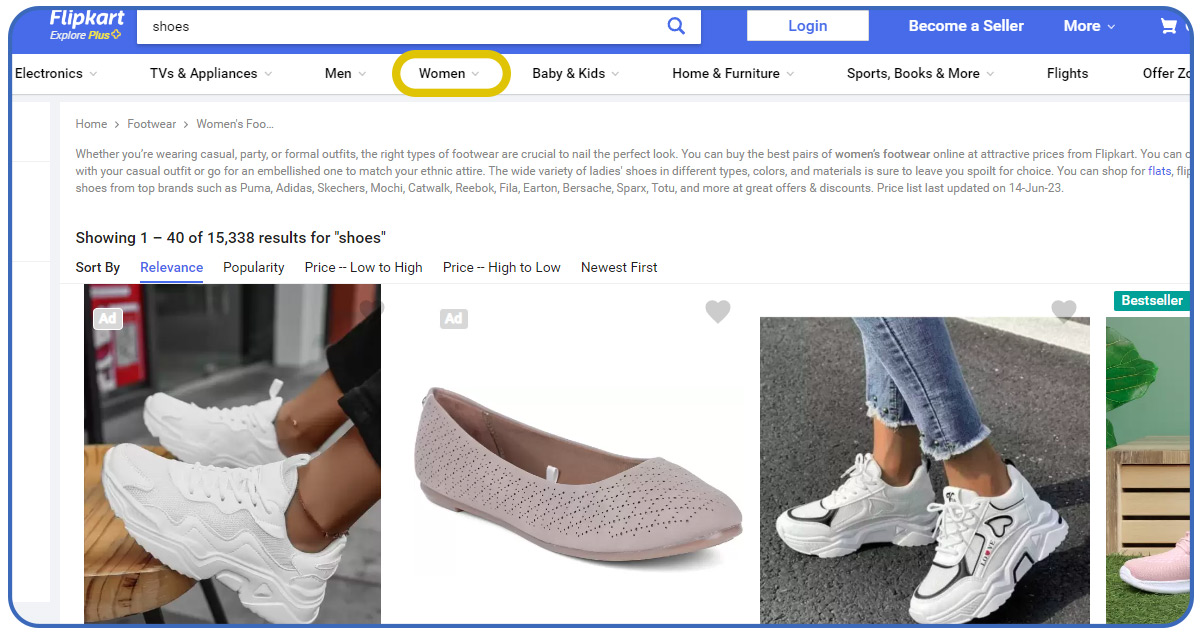 Second Step: Mention Targeted Products In Shopping Cart And List Data Fields
You can extract all the existing product data from the selected page. If you need detailed data from any field, add those fields in the Fields to the Scrape box in the request form. Here are a few examples of adding input fields:
Product Name
Image
Description
Price
Rating
Reviews
Important Note: If there are multiple variants of any product due to colors or sizes, our system will extract them as different products with different prices, images, and other data.
If you want to import the dataset into shopping carts like WooCommerce, Magento, Shopify, PrestaShop, etc., you can mention them. It will help us to create the data file in a specific format that you can flawlessly use to upload on these platforms.
Third Step: Request And Receive Trial Data
After filling in every input field to extract Flipkart product data, type your email id and tap the Send button.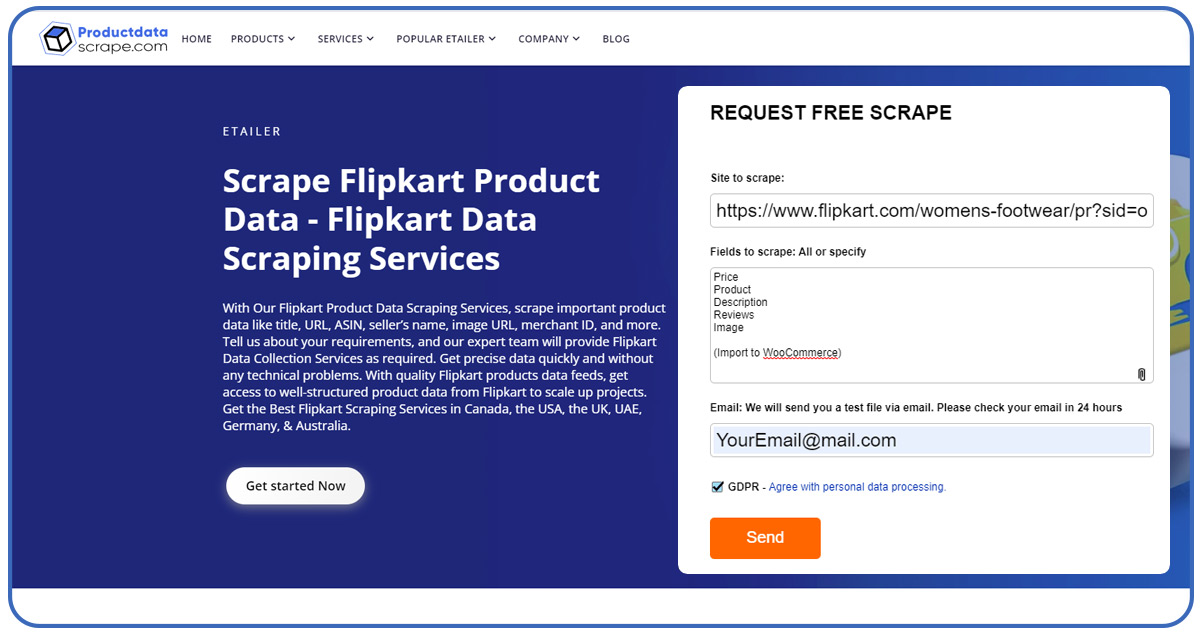 Important Note: Please enter the active and valid email id because we will send the sample data file to that mail.
After receiving your requirements, our team will deliver the sample data to your mail within 24 hours.
The sample data file will come in CSV format with hundred data rows. You can access it using Google Sheets, OpenOffice Calc, or Excel. The file may contain a different product than your requirements, but it will give you an idea of how to get the final data.
Important Note: While creating the file ready to import, you may see multiple images in a single cell, with comma separation and no space. Therefore, open the image URL, manually copy it without clicking, and add it to the search option.
To ensure essential fields in the files, upload the file into a shopping cart and preview products.
Let's upload the sample file into the WooCommerce shopping cart.
Firstly go to the admin panel and select the data file you want to upload: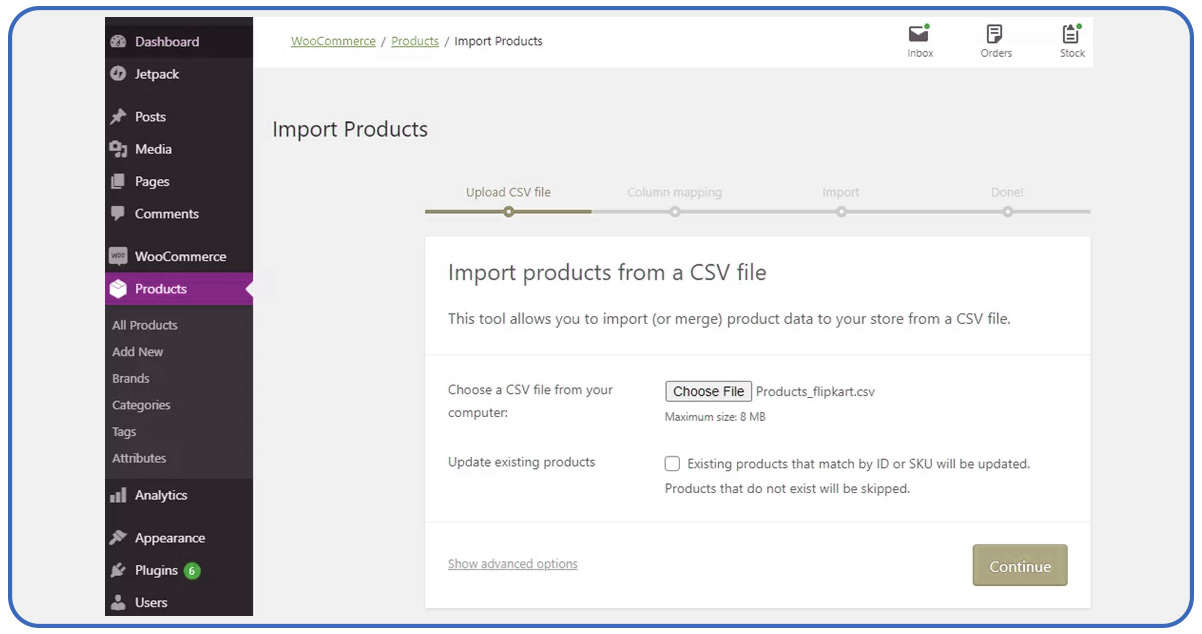 You can observe that each field has systematic mapping automatically. Now, scroll down to tap the Import option: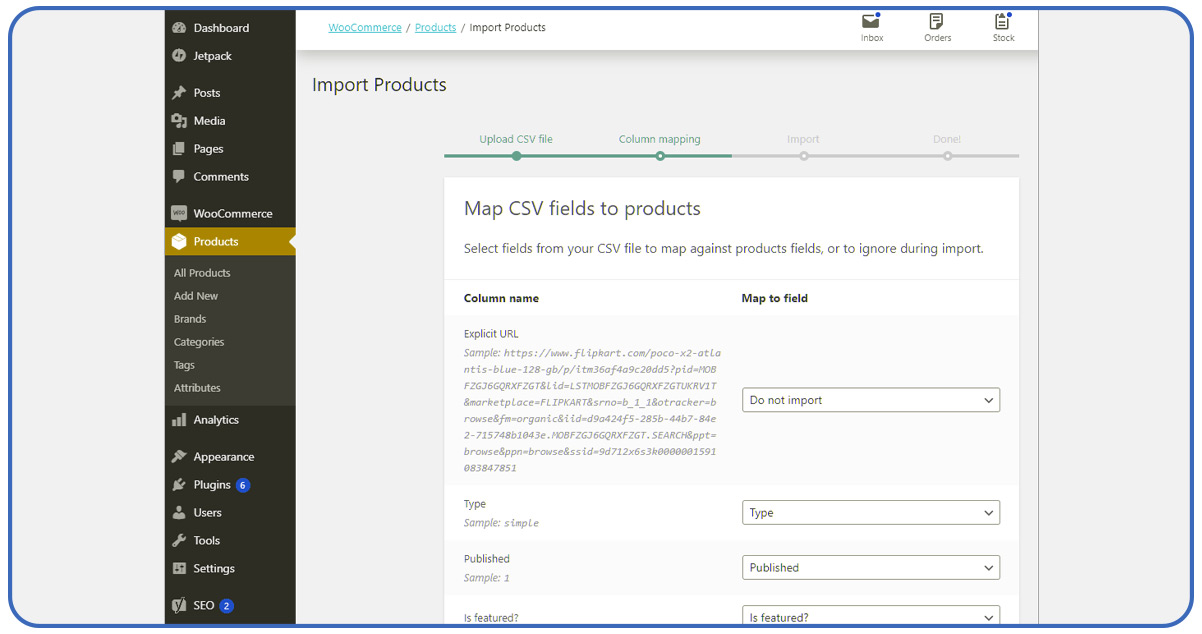 Check the imported products: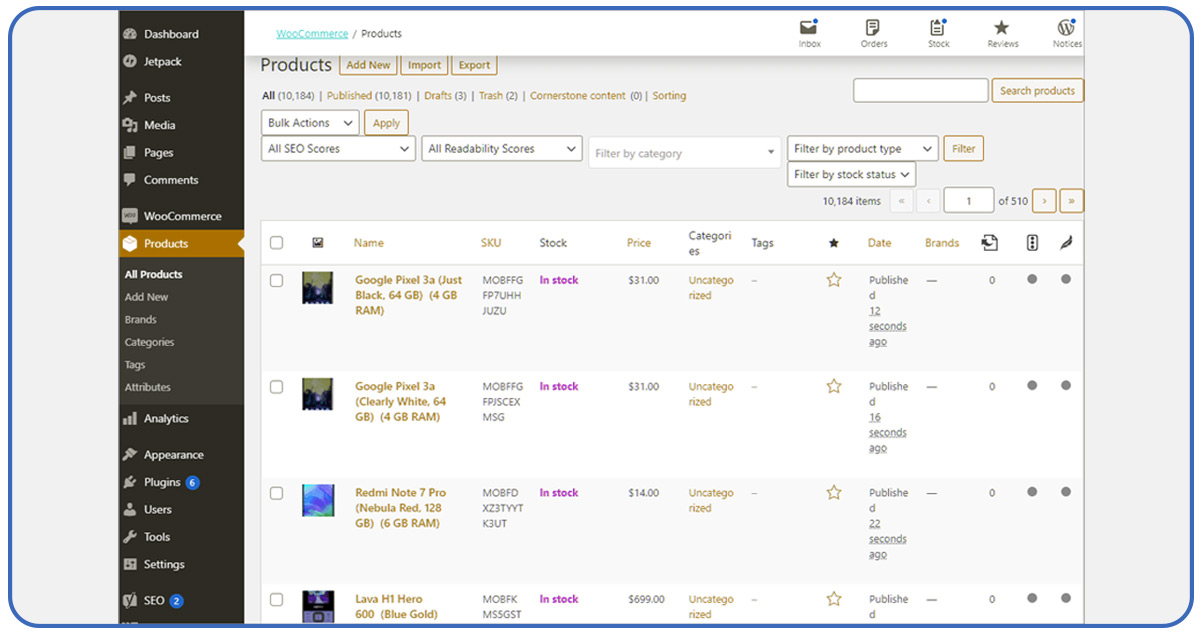 Then, check the storefront to preview how the product will look: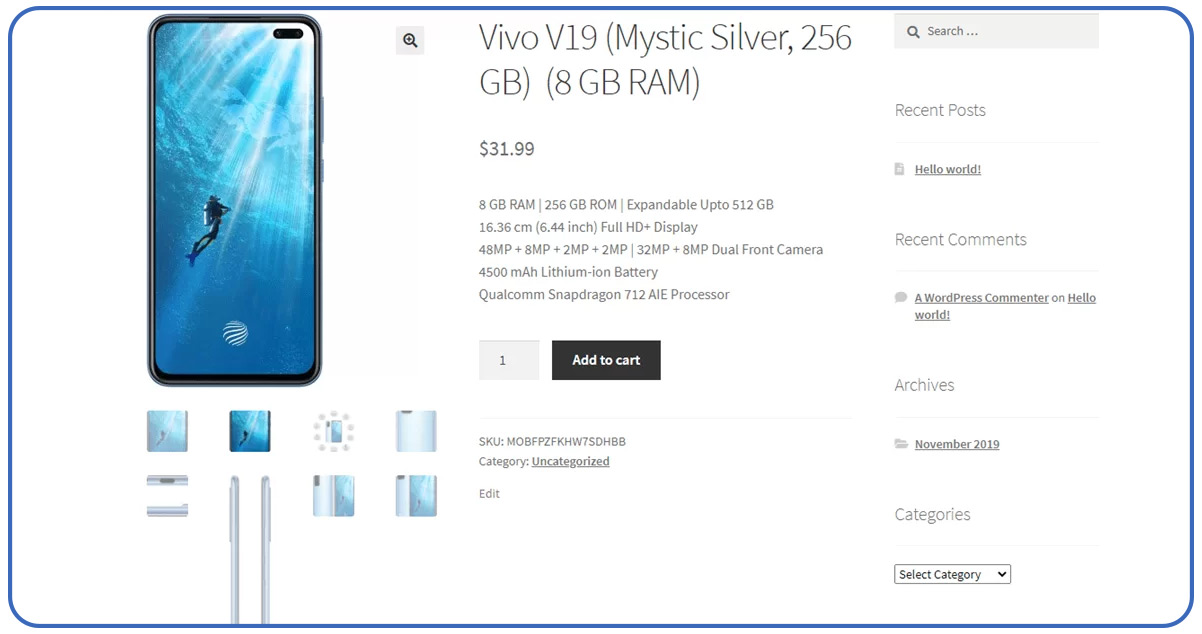 After successfully importing it into the shopping cart, you can check the Flipkart product with its name, images, description, and price. You have to change product descriptions while uploading them to other platforms so that they will look unique.
Please revert us in case of additional formatting or data requirements. We will send you a new sample file depending on your requirements.
Fourth Step: Get Complete Flipkart Data According To Your Requirements
Once you approve the sample data file, we will share a customized quote depending on your data scraping requirement. It will help you to make an accurate purchase decision to buy our Flipkart data collection services.
You can choose a subscription plan if you routinely want to scrape product data from Flipkart. Please share your requirements with frequency, and we will fulfill them.
Conclusion
You can scrape Flipkart product data using our four-step process—contact Product Data Scrape for customized e-commerce scraping services.