The electric screwdriver, also known as an electric drill or electric screwdriver, is an electric tool used for tightening and loosening screws. Equipped with a mechanism for adjusting and limiting the torque, it is mainly used on assembly lines and is one of the essential tools for most manufacturing companies.
1. Repeatable torque accuracy
2. Brushless motor
3. Ergonomic design
4. Drop-proof, high-strength plastic material
5. Finely adjustable fixing flange
6. High quality alloy steel internal gear assembly
7. Can be equipped with vacuum suction parts
8. Long life and low noise/stable signal output/accurate torque output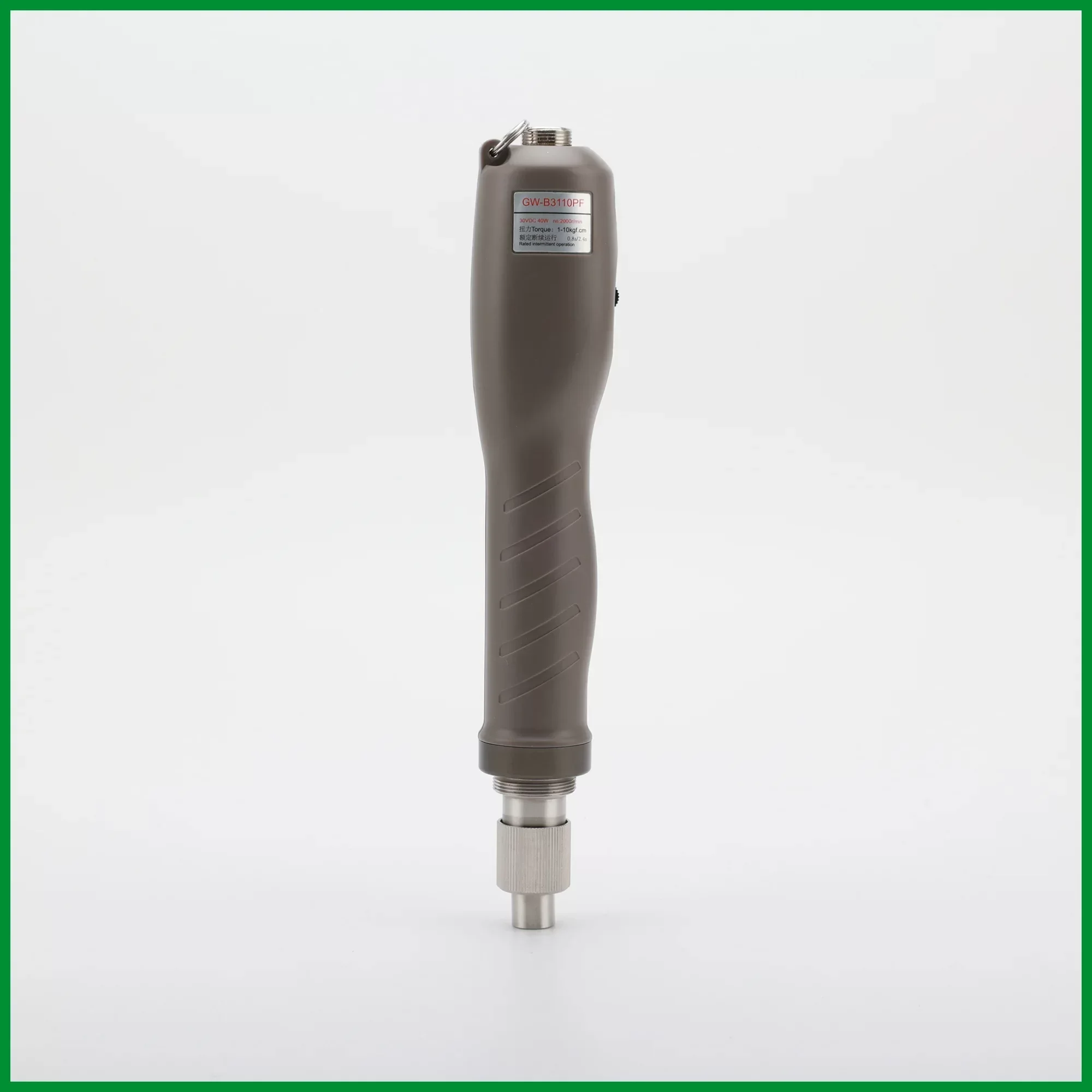 Brushless electric screwdriver features.
1. Cutting edge ergonomics and latest technology
2. Semiconductor inductive switch, using logic control, making the switch permanent
3. Motor with high performance aircraft grade brushless motor for longer lasting and more stable use
4. Provides more consistent screw tightening torque to provide precise control for higher quality installations
5. High strength plastic material, smooth appearance design, exquisite and beautiful, the image of the atmosphere and dignified
6. Low decibel operation, in line with environmental requirements, especially suitable for use in dust-free working environment
7. The internal gear assembly is made of high quality alloy steel directly stamped
8. Signal control is more stable and reliable
9. A variety of screwdriver heads are available and can be customized according to specifications
Advantages of brushless electric screwdriver.
1. Maintenance-free automatic machine electric screwdrivers break through the shortcomings of traditional large size and power consumption.
2. Long life, no pollution Brushless motors have two decisive advantages: longer life and pollution-free operation.
3. Advanced self-unloading clutch technology reduces the impact when tightening screws, thus reducing mechanical fatigue.
4. Achieving precise positioning of screws can be connected to PLC control for stable automatic positioning of assembly screws.
5. Powerful compatibility, providing precise control for the highest quality of installation Fully automatic machine brushless electric drill, suitable for a wide range of screw machines, blow-feed and suction type are available.
6. Integrated in-line locking and payoff, intelligent assembly.
Dongguan Gewei Electronics Co., Ltd. specialises in the supply of brushless electric screwdrivers and has many years of experience in this field of research and development, Gewei understands that only the precise fit of each small part can guarantee the precise operation of the whole, so from the design concept to the precise manufacturing process and strict factory inspection, the whole process is rigorous. Gewei Electronics' products have been developed to be durable and have been exported to many countries and regions, and Gewei is committed to providing digital tightening and assembly services to thousands of customers.